Trigger Warning Podcast - Episode 2 [Video]
In our latest episode, Gary Russel and Sammy Chon discuss crypto con artists and how to protect yourself in a digital world.
Whether you are a beginner or an advanced investor, this is an important topic that is relevant to everyone in the crypto industry.
Sammy highlights the two different types of crypto scams, short con, and long con, and shares tips on how to recognize and prevent them.
Gary, who has experienced some scams and cons in the past, also provides valuable insights on how to avoid falling for these traps.
So, watch now to learn more about how you can protect yourself and your investments in the world of cryptocurrency.
Remember, at ACTS Token, we believe in Changing the World One ACT at a time. 
Join us on this journey and let's create a better future for all.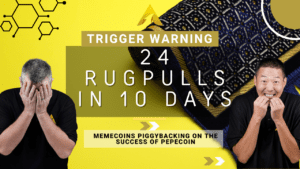 Podcast
The rise of cryptocurrencies has brought about a new wave of investment opportunities, but it has also paved the way for fraudulent schemes and market manipulation. One particular area of concern is the growing trend of meme coins, where investors are lured by the promise of quick profits and easy gains.
Read More »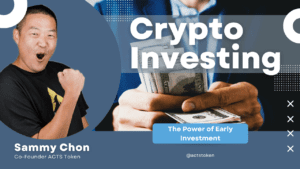 Financial Principles
Crypto investing in the early stages of a crypto project carries enormous benefits. In today's ever-evolving financial landscape, seizing opportunities and maximizing returns is essential for building wealth.
Read More »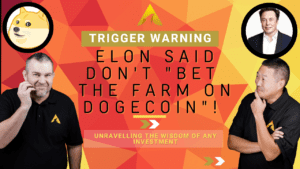 Podcast
In this episode of Trigger Warning, Janine is joined by Gary Russel and Sammy Chon, co-founders of ACTS Token. The discussion revolves around recent comments made by Elon Musk regarding Dogecoin and the importance of conducting thorough research and making your own informed decisions.
Read More »
Subscribe to the ACTS Token YouTube Channel to be sure not to miss an episode.