New Crypto Coins And The Future Of Crypto Investing [Video]
Are you ready to explore the exciting world of cryptocurrency and discover new crypto coins?
Investing in crypto can be highly rewarding, but it also comes with its fair share of uncertainties. That's why it's important to do your research and stay ahead of the game.
Understanding Cryptocurrencies
Let's start by getting a better understanding of cryptocurrencies.
There are different types of crypto assets such as coins, tokens, and projects.
Coins operate on their own blockchain, and examples include Bitcoin, Ethereum, Litecoin, and Bitcoin Cash.
Tokens, on the other hand, are digital assets built on top of an existing blockchain, like the $ACTS Token built on BEP-20 blockchain, or ERC-20 tokens built on the Ethereum blockchain.
Projects encompass the entire economy of a specific cryptocurrency, such as a decentralized platform for hosting applications or providing secure and private transactions.
When it comes to investing in crypto, research is key.
You need to understand the fundamentals behind each coin, such as the technology, platform, and tokenomics.
It's also important to identify strong teams and metrics such as visibility, consistency, goals, and expert reviews.
Diversifying your portfolio and keeping an eye on market trends is also a good strategy.
Looking for a unique opportunity to invest in?
Consider the $ACTS Token project. It's a great opportunity for both new and experienced investors.
You'll have access to a dedicated team guiding you as well as a library of curated resources to stay up to date with the latest crypto trends. 
Of course, with any crypto investment, there's always the risk of scams.
That's why it's important to do your due diligence and research multiple sources.
Websites like CoinMarketCap, CryptoNews, and Messari.io are great places to start.
You can also check out highly subscribed YouTube channels like Jacob Crypto Bury, Altcoin Daily, and Crypto Banter for informative and engaging content.
Investing in cryptocurrency is constantly evolving, and it's crucial to do your research and stay informed.
By understanding the different types of crypto assets, identifying strong teams and metrics, diversifying your portfolio, and keeping an eye on market trends, you'll be well on your way to finding the next big thing in crypto investing.
Endless Financial Possibilities
The $ACTS Token team is committed to helping unlock greater financial opportunities in your life and helping you to build a stronger financial foundation for you and your loved ones. Our goal is to help you build a financial legacy for your family. Consider investing in $ACTS Token today.
$ACTS Token – Changing the World One ACT At A Time!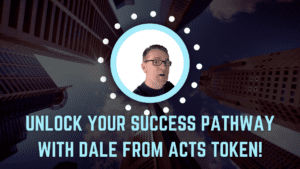 Financial Principles
Unlock the Power Within: Navigating Success with Dale's Three Pillars of Prosperity! Dive deep with us as we explore the influential mindset tweaks—good habits, active patience, and overcoming money fears—shared by Dale from ACTS Token, to not just enhance your wealth but also to embrace a life abundant in positivity and accomplishment.
Read More »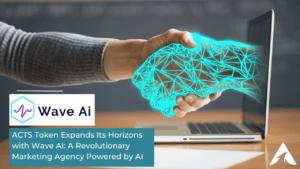 Tech
In the dynamic realm of digital marketing, staying competitive is a constant challenge. Enter ACTS Token, an innovative cryptocurrency that has now ventured into the future of marketing with Wave AI. This groundbreaking division redefines the marketing landscape, employing cutting-edge AI and optimized systems to meet all your sales and marketing requirements.
Read More »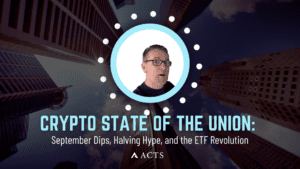 Financial Principles
In the world of cryptocurrency, September's historical dips can leave investors perplexed. But fear not, as this blog post reveals the psychology behind this phenomenon and strategies to make the most of it. Plus, with the Bitcoin halving just around the corner and major institutions like BlackRock and ARK Invest gearing up to launch crypto ETFs, the crypto landscape is on the brink of a seismic shift. Dive deeper into the world of crypto and learn how to navigate these trends with confidence.
Read More »