Next Big Crypto:
The Top 5 Potential Next Big Coins [Video]
The Next Big Crypto
This video introduces our picks for the top five potential next big coins that could disrupt the market.
Bitcoin has undoubtedly been the king of the cryptocurrency world, but it's not the only player in the game.
As the industry continues to mature, new coins are emerging that have the potential to challenge Bitcoin's dominance and change the landscape of digital currencies to be hailed as the next big crypto coin.
WHAT IS ACTS TOKEN:
ACTS Token is a cryptocurrency launched in January 2022.
It is a decentralized platform that bridges the gap between crypto and fiat currencies to bring the benefits of the crypto world to everyday people. We created a software and utility company using tokens and exclusive membership NFTs.
We are a company where people come first.
Intentional ACTS of Kindness are forefront and paramount to the heart and culture of our community.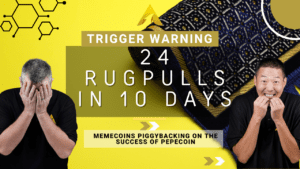 Podcast
The rise of cryptocurrencies has brought about a new wave of investment opportunities, but it has also paved the way for fraudulent schemes and market manipulation. One particular area of concern is the growing trend of meme coins, where investors are lured by the promise of quick profits and easy gains.
Read More »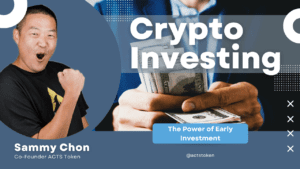 Financial Principles
Crypto investing in the early stages of a crypto project carries enormous benefits. In today's ever-evolving financial landscape, seizing opportunities and maximizing returns is essential for building wealth.
Read More »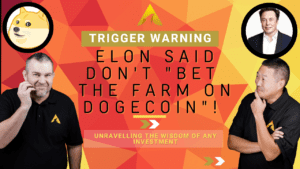 Podcast
In this episode of Trigger Warning, Janine is joined by Gary Russel and Sammy Chon, co-founders of ACTS Token. The discussion revolves around recent comments made by Elon Musk regarding Dogecoin and the importance of conducting thorough research and making your own informed decisions.
Read More »