Next Big Crypto:
The Top 5 Potential Next Big Coins [Video]
The Next Big Crypto
This video introduces our picks for the top five potential next big coins that could disrupt the market.
Bitcoin has undoubtedly been the king of the cryptocurrency world, but it's not the only player in the game.
As the industry continues to mature, new coins are emerging that have the potential to challenge Bitcoin's dominance and change the landscape of digital currencies to be hailed as the next big crypto coin.
WHAT IS ACTS TOKEN:
ACTS Token is a cryptocurrency launched in January 2022.
It is a decentralized platform that bridges the gap between crypto and fiat currencies to bring the benefits of the crypto world to everyday people. We created a software and utility company using tokens and exclusive membership NFTs.
We are a company where people come first.
Intentional ACTS of Kindness are forefront and paramount to the heart and culture of our community.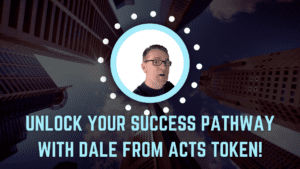 Financial Principles
Unlock the Power Within: Navigating Success with Dale's Three Pillars of Prosperity! Dive deep with us as we explore the influential mindset tweaks—good habits, active patience, and overcoming money fears—shared by Dale from ACTS Token, to not just enhance your wealth but also to embrace a life abundant in positivity and accomplishment.
Read More »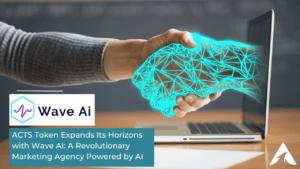 Tech
In the dynamic realm of digital marketing, staying competitive is a constant challenge. Enter ACTS Token, an innovative cryptocurrency that has now ventured into the future of marketing with Wave AI. This groundbreaking division redefines the marketing landscape, employing cutting-edge AI and optimized systems to meet all your sales and marketing requirements.
Read More »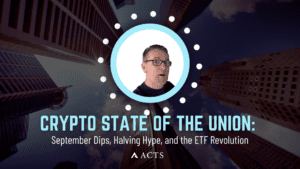 Financial Principles
In the world of cryptocurrency, September's historical dips can leave investors perplexed. But fear not, as this blog post reveals the psychology behind this phenomenon and strategies to make the most of it. Plus, with the Bitcoin halving just around the corner and major institutions like BlackRock and ARK Invest gearing up to launch crypto ETFs, the crypto landscape is on the brink of a seismic shift. Dive deeper into the world of crypto and learn how to navigate these trends with confidence.
Read More »